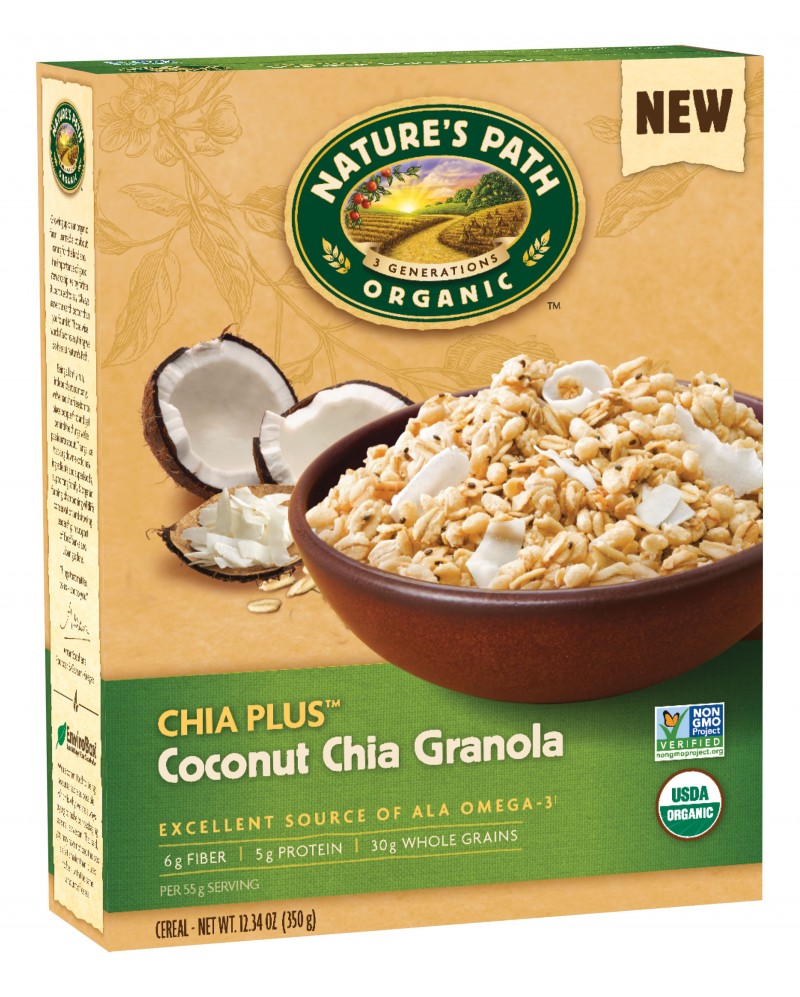 Nature's Path Organic Coconut Chia Granola Introduction!
2nd Sep, 2015
Nature 's Path Organic Coconut Chia Granola has been added new breakfast family of new Nature's Path.
It contains the popular superfood Chia seed and coconut. Chia seed are included omega-3 fatty acids are essential fatty acids, dietary fiber, and is one of the plant protein such as containing many. It can be ingested protein and 6g of dietary fiber of 5g per meal lower sodium content on it.
Come once, please enjoy the organic coconut Chia granola to help in this and taste go health !!