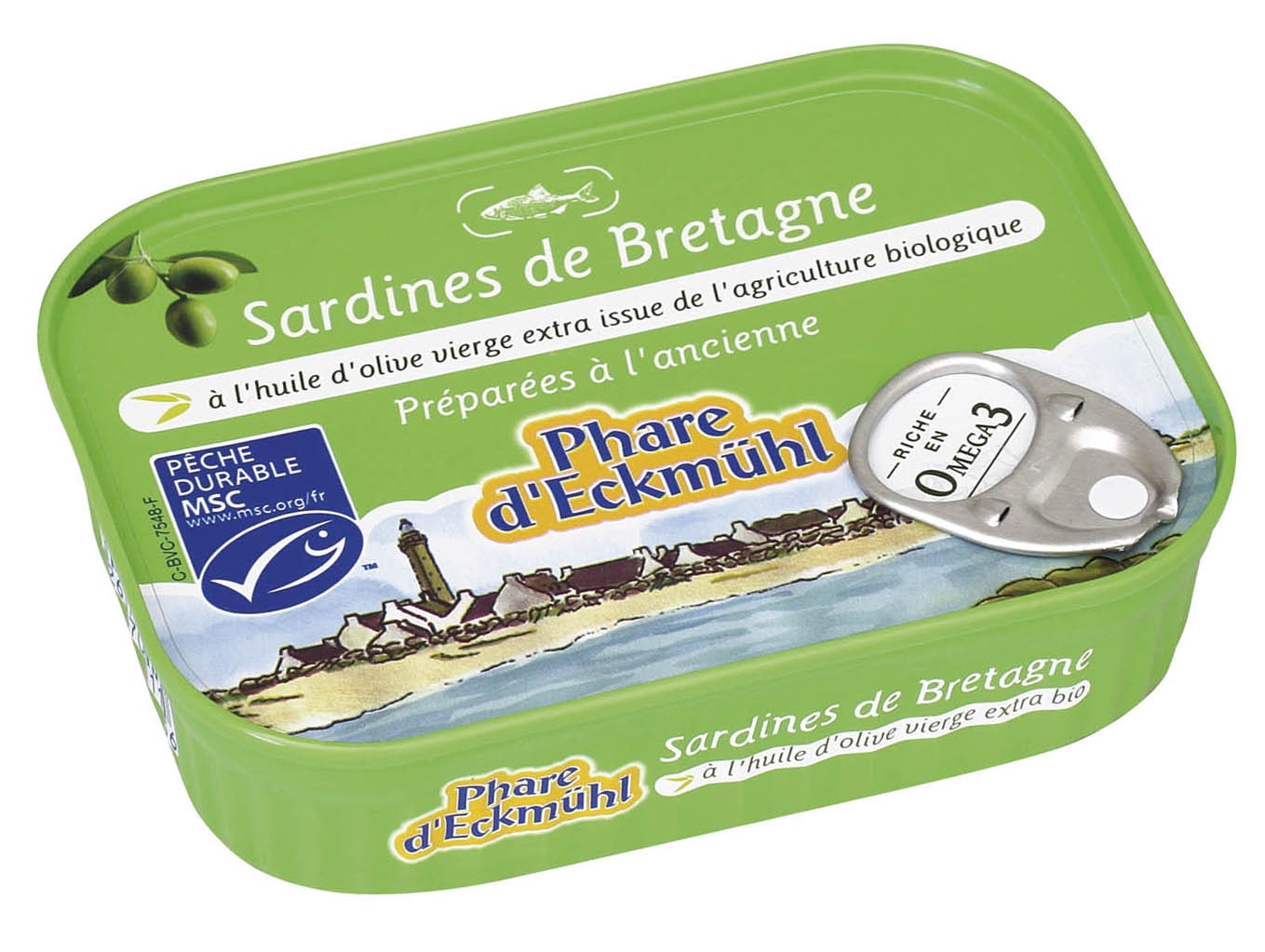 Phare d'Eckmühl – Premium Quality, Sustainably Caught Canned Fish – Japan Launch – August 19, 2014
19th Aug, 2014
Phare d'Eckmühl – Premium Quality, Sustainably Caught Canned Fish – Japan Launch – August 19, 2014

We are very happy to announce the launch of Phare d'Eckmühl in Japan. Phare d'Eckmühl cannery was created in 1853 in France. The company is still a family business and has prepared fish for more than 160 years. Phare d'Eckmühl is located at the tip of Brittany, on the Atlantic Ocean, close to the Lighthouse called "Eckmühl". The company defends a rational fishing and good fishing methods that respect the marine environment.
Phare d'Eckmühl's canned fish are prepared with the finest ingredients! Sardines, tuna, mackerel, and farmed certified organic salmon, are prepared using special cooking methods. The sardines are prepared in organic oil, and the mackerel is cooked in court bouillon. The fish are prepared with organic spices and condiments, and are mostly handfinished.
The cannery is active in Douarnenez in a region where the sardine is an old tradition for fishing and processing. The locals have inherited the name "pennsardin" literally "head of sardines" in Breton, so called because of the shape of the cap worn by the local people there.
We hope to make Phare d'Eckmühl widely available in quality food retailers in Japan so that people here can enjoy truly delicious, thoughtfully prepared canned fish from one of France's well respected food producers.