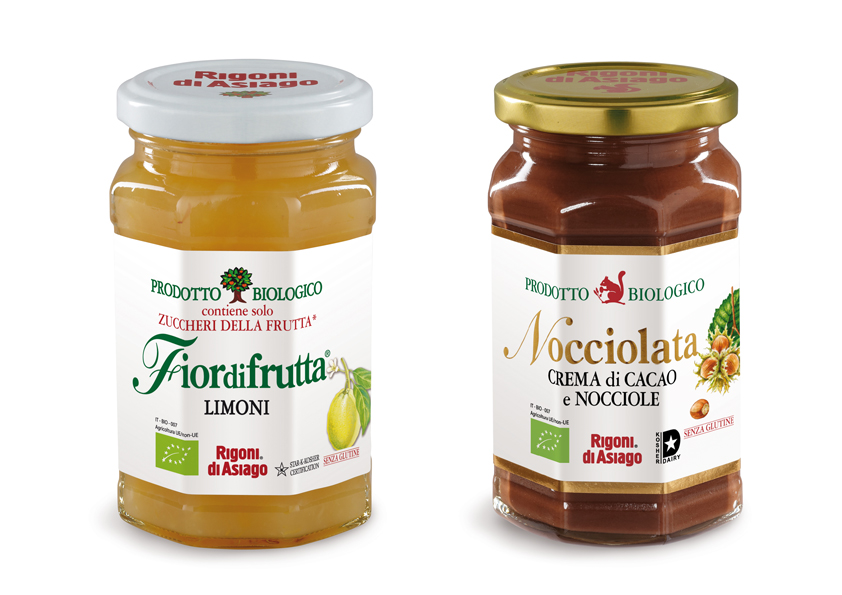 Rigoni di Asiago – Fiordifrutta Lemon and Nocciolata Launch
17th Jun, 2014
Nocciolata, the very delicious and successful organic hazelnut chocolate spread from Rigoni di Asiago, is now available in Japan. Nocciolata is a smooth, light and delicious organic blend of high quality "Tonda Romana" hazelnuts, cocoa powder, cocoa butter and skim milk powder. The unique flavour and texture are the result of a slow manufacturing process, which is essential for bringing out all the flavour of the hazelnuts and chocolate. Apart from being organic, Nocciolata is also made with organic sunflower oil rather than palm oil.
In February, 2014, TIME Magazine ranked Nocciolata #1 amongst eight alternatives to Nutella, stating " …it won our hearts because it boasts a perfect blend of chocolatey and nutty flavours."
At the same time, we are happy to announce the launch of Fiordifrutta Limoni, made with organic lemons from Sicily. We now have a range of 12 different Fiordifrutta organic fruit spreads, all made with perfectly ripened, best quality organic fruit, sweetened with apple juice, and produced using a patented low-temperature process to give a fresh taste and maintain the maximum of nutrients.
Rigoni di Asiago is one of Italy's leading companies in the food and organic markets. Its key brands, available in Japan, include: Fiordifrutta: the leading brand of jam/fruit spread in Italy since 2006; Mielbio: the leading brand of organic honey in Italy, based on nearly a century of bee-keeping experience, sourced from beekeepers located in protected and unpolluted areas around Italy – the honeys are carefully prepared at low temperature to protect their taste and special properties; and Nocciolata: organic hazelnut chocolate spread.